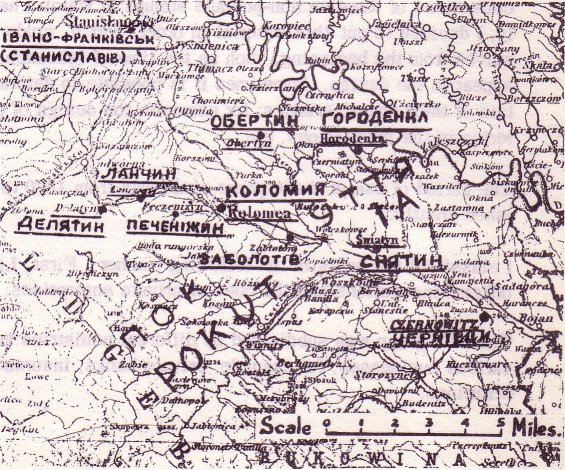 The map illustrating the article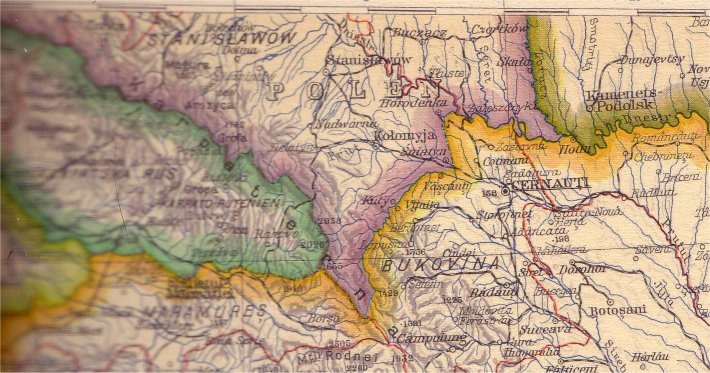 1934 Map - showing joint border of Big Romania and Poland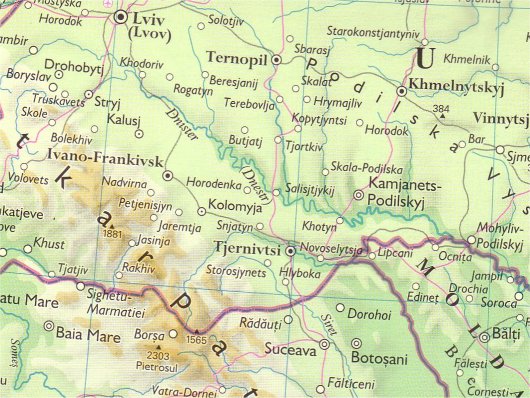 Modern map showing how all of this area now is Ukraine - Tsernivtsi is Cernauti
West of Tsernivtsi is Snjatyn, then Kolomyja, then Petjenisjyn. East of Kolomyja is Horodenko.
Obertyn should be somewhere between Horodenko & Ivano-Frankivsk. (Battle of Obertyn)
Lanczyn should be west of Petjenisjyn.
Delatyn somewhat west of Lanczyn
Zablotov should be between Kolomyya and Snjatyn.