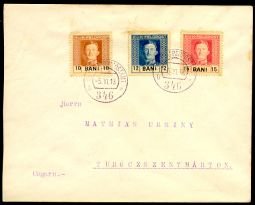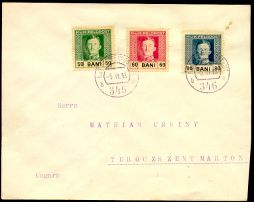 Note: This issue is almost always found in complete sets - their use seems to have been mainly philatelic. But as seen they can be found on letters - but these three are clearly philatelic, cancelled to favour (one 37B, One 90B, same adress)
The varieties seems also to have appeared, not by accident, but through intent. Rumour has it that a member of the royal family ordered these varieties to be printed, for later philatelic sale
Michel Austria Special also lists some stationery. I would also very much appreciate jpgs of such.