As the Austrian post in Romania closed in 1869, post to foreign countries was now delivered by the Romanian Post. In the end of 1869 the Romanian Post considered issuing a 1 Leu Stamp for heavy letters. The project was abandoned.
The design is inspired by the 1866 issue, which it resembles.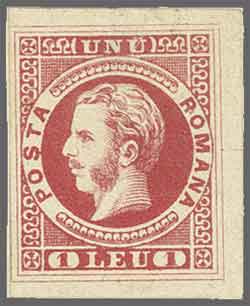 courtesy: Corinphila Auktionen
Do you have more information on this issue - Please contact us!