Brasilian Propaganda Stamps
I donīt know much about these - if there is anything written about these let me know.
They are issued by the Romanian Exile Organisation "Mihai Viteazul" in Rio de Janeiro.
The first one is international - 9 different countries: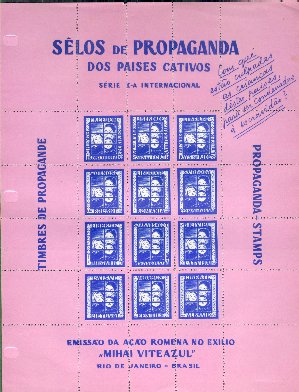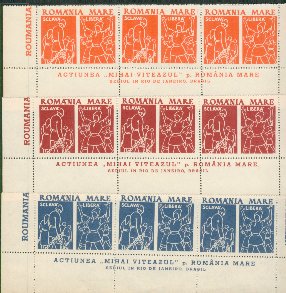 The third item is from 1963 - not stated who issued it.